NAPOLEON'S LAST HEADQUARTERS,
A MUSEUM FOR EVERYONE
17 June 1815. It's almost dark, it's raining. Napoleon's troops are exhausted. They feel the presence of enemy forces. The Emperor ordered them to stop and his aides de camp spotted an unoccupied residence. It was The Caillou Farm. It will be Napoleon's Last Headquarters.
The museum highlights the events of this famous night through testimonies and anecdotes from civilian and military life, all in an authentic setting.
The museum's scenography has been particularly designed to appeal to young audiences, by including them in a contemporary setting and offering them a different interpretation that includes playful (code games, puzzles, routes) and educational elements. These allow children to experience and understand this period of history while having fun. 
At Napoleon's Last HQ, children can touch, manipulate, play, ask questions, express themselves, keep quiet, observe, test, share, not understand everything and… HAVE FUN!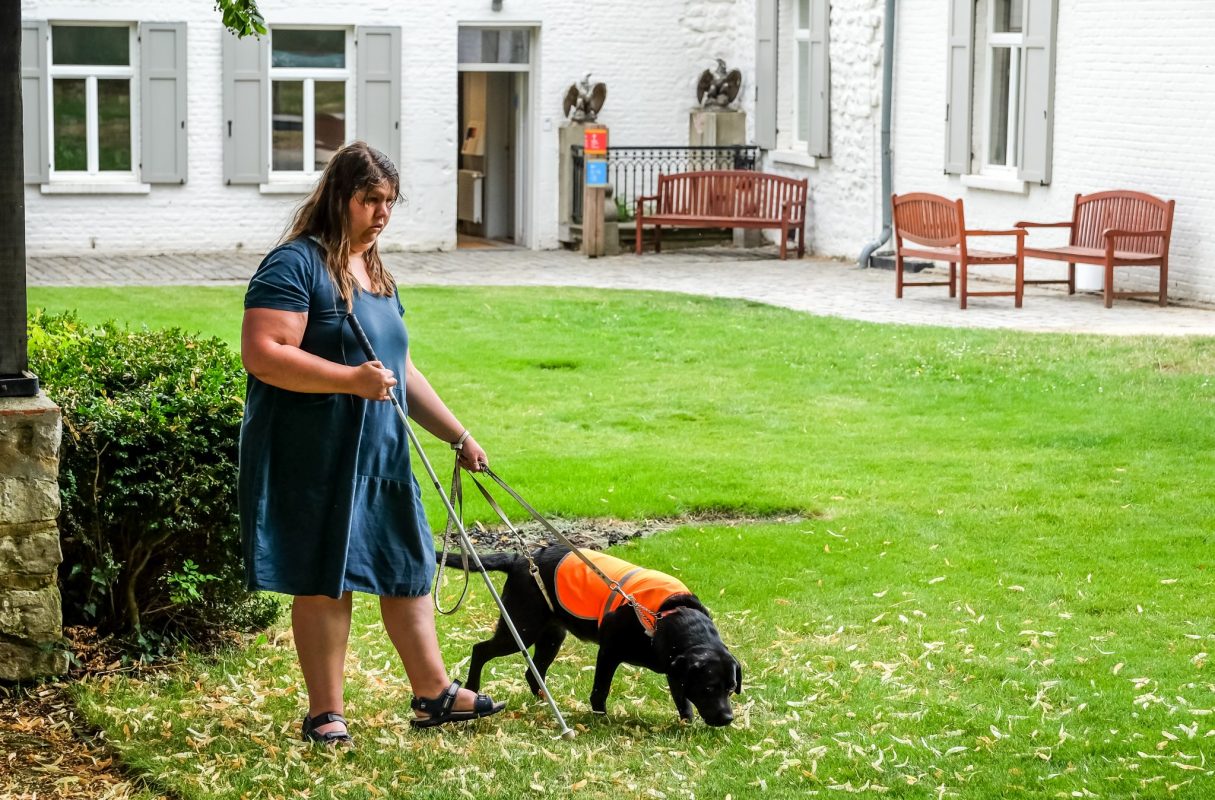 Napoleon's Last HQ has also been adapted to accommodate People with Reduced Mobility with adapted spaces from the reception and in the various rooms occupied on the ground floor. In the short term, new facilities will be built, including an adapted toilet. A small downside, Napoleon's Last HQ is a classified site that preserves the authenticity of the place, including the pavement covering made of large paving stones.
The museum has also adapted to the deaf and hard of hearing. A visioguide offers a signed version (French sign language of Belgium) and subtitled with the testimonies and anecdotes of the audioguide.
The museum also offers people with visual impairments and their companions a visit on a secure route and the touch of certain works. Guide dogs are welcome in the museum!

Not to mention visitors who speak a language other than French. The audioguides offer versions in Dutch, German, English and Spanish.