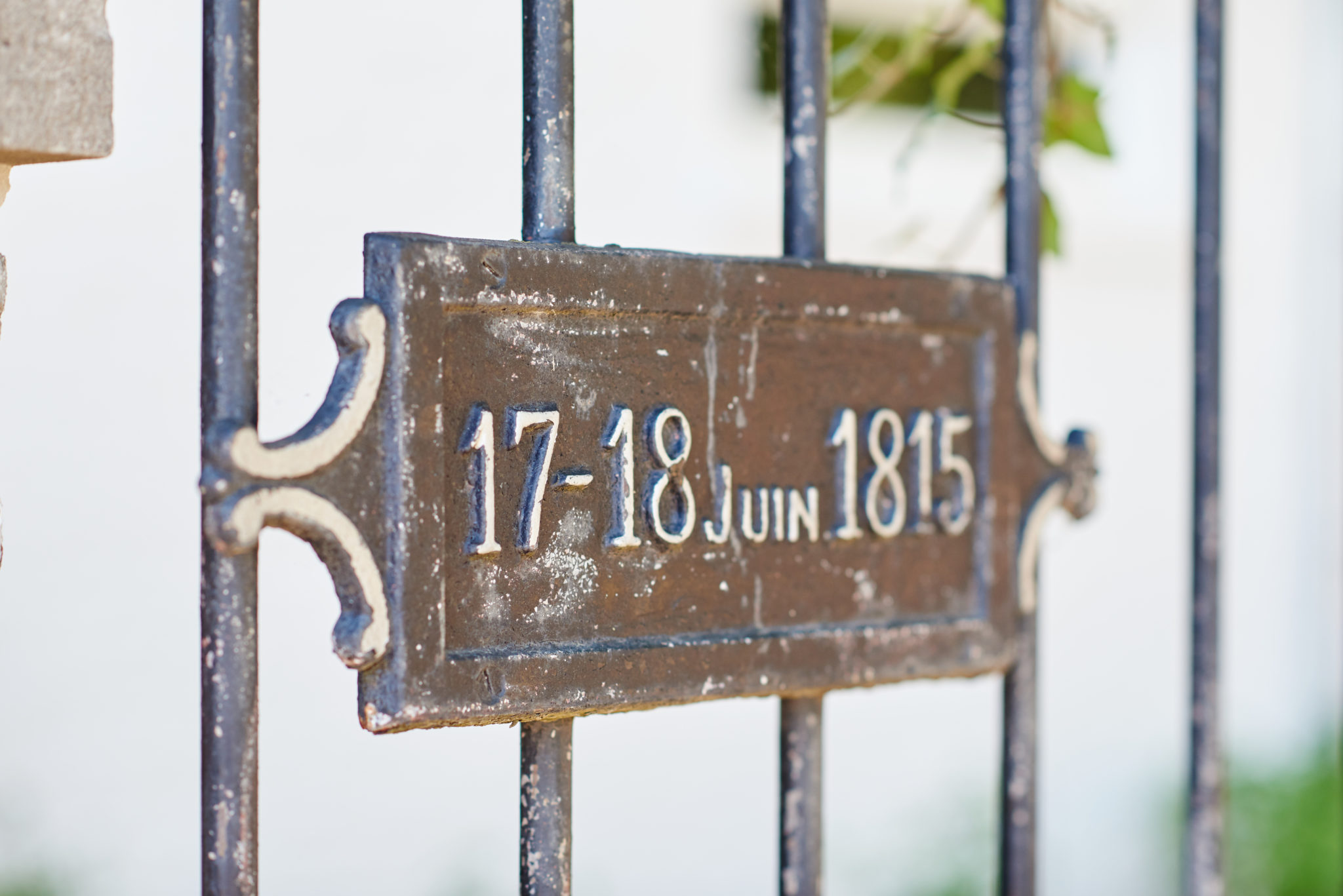 A museum for everyone 4 km from the Lion Mound!
17 June 1815. It's almost dark, it's raining. Napoleon's troops are exhausted. They feel the presence of enemy forces. The Emperor ordered them to stop and his aides de camp spotted an unoccupied residence. It was The Caillou Farm. It will be Napoleon's Last Headquarters.
The museum highlights the events of this famous night through testimonies and anecdotes from civilian and military life, all in an authentic setting.
ONLINE RESERVATION FOR MUSEUM VISITS
The museum of the Napoleon's Last Headquarters has been adapted; new developments have been planned to allow for the reception of visitors in full serenity while ensuring their safety and also that of the museum's staff.
If you want to visit the museum of the Napoleon's Last Headquarters :
You must register using the form or by calling 02 384 24 24 (between 10:00 and 17:30). Select your time of arrival
We will welcome up to 10 persons within a single group (family, friends…).
As from 11 July, it is required for all visitors over the age of 11 to wear face masks. Masks will be sold to those who did not bring their own.
We will also welcome payment via Bancontact. 
The shop will be open. We will give interested visitors a pair of disposable gloves, allowing them to handle / touch exposed items or books. A copy taken from our reserve will be given for any purchase.
Once you have arrived, the route of the visit and the instructions to be followed will be explained to you, so that you can enjoy your visit in complete peace of mind. See you soon!
If you wish to consult our Personal Data Management Policy, you can click here.
Alone, with friends or family, each visitor will be able to discover the museum at his own pace and as he sees fit. A playful itinerary is offered for children to help them better understand this moment in history…